Company Overview
We are a leading security doorset manufacturer and installer within the UK. As an important supplier to the public sector, housing association, councils and new build markets, Multi-Installations is well positioned to manufacture and deliver products which meet or exceed customer requirements - at competitive price and on time.
Multi-Installations understands the distinctive characteristics of the refurbishment market and its need for very specialised doorsets with crucial performance characteristics like fire, acoustic, safety, security, etc. - which meet the very precise demands of housing standards. Our manufacturing facilities enable us to meet the tight deadlines and complex orders which include anti-vandal front entrance doors, communal entrance doors, utility doors, high security doors and screens.
The Multi-Installations range includes anti-vandal front entrance doors in a variety of designs for homes and Jansen steel communal entrance doorsets with 'Secured by Design' accreditation, including Steel cladded high security doorsets. Multi-Installations products have been developed for all types of refurbishment and new-build housing projects, whether flats, maisonettes or houses.
We are proud of our reputation for technical expertise, innovation and a supplier of consistent quality with guaranteed lead in period. Over the years, the company has developed a substantial base of resource, which is used to carry out manufacturing and installation works. In general, this resource is dedicated to work on renewals and refurbishment packages, and therefore has the appropriate specialised knowledge and skills.
The resource make up of our company is unique as we are one of the leading companies in this specialised field and the only one to offer the full services of Design, Manufacture and Installation. We maintain full control of the above functions as we do not use sub-contract fitters for onsite work. This enables us to provide a wider range of site skills as well as flexibility in manning and offering a comprehensive 'one stop' service to clients who insist on a quality product and reliable services at a competitive price.
Vision & Mission
To achieve our guiding principles, we have created a new vision, mission and set of values for Multi Installations. Our future strategy and the way we behave as an organisation will be inspired by the vision, rooted in the mission and shaped by the values.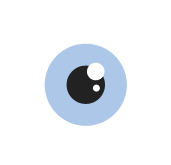 VISION
Multi Installations Limited is dedicated to becoming a national, respected, leading
high quality provider of High Security doors. MISSSION
Our mission is to fully understand our client's needs and to commit our energy,
creativity, knowledge and resources to meet those needs with our work to attain the highest standards of performance and quality at a competitive price. TEAMWORK
We are committed to create an atmosphere of teamwork, collaboration,
open communication, mutual support, respect and investment in each others' success. We realise the value of bringing diverse backgrounds, cultures, perspectives and expertise to the achievement of corporate objectives. We encourage and recognise both team and individual achievements and leadership. We honour commitments to each other at all levels in the organisation. Through the team structures we strive to provide opportunities for employees to reach their full potential and impact the direction of the organisation.
Multi-Installations

Mr. Jamie Barr

Very good standard of work and material carried out by competent operatives on the scheme and health and safety procedures are always adhered too. Defects and snags are always acted on and rectified when notified.

- Mr. Jamie Barr -
(Senior Site Manager)
Wates Living Space

Multi-Installations

Bradleigh Coker

All works by Multi Installations have been installed to the high quality we require / expect

- Bradleigh Coker -
(Project Director)
Galliford Try Partnerships South East

Multi-Installations

M J Maslin

First class installation completed on programme.

- M J Maslin -
(Senior Quantity Surveyor)
Vinci Construction UK Ltd.

Multi-Installations

Sunil Madhaparia

Very helpul, co-operative, proactive and innovative. Completed works ahead of programme with good quality.

- Sunil Madhaparia -
(Project Surveyor)
Willmott Dixon Housing Ltd.

Multi-Installations

Harry Smith

Very helpful sub-contractor able to discuss options in regards to design and ways to overcome issues. Have a wide range of products available to fulfil a project.

- Harry Smith -
(Assistant Contract Surveyor)
Hill Partnerships Limited

Multi-Installations

David George

Contractor performed well and complete the works as programmed and on budget.

- David George -
(Assistant Surveyor)
Kind & Company (Builders) Ltd.

Multi-Installations

Kevin Marshall

Service was very professional. Product is of a high quality and our client and end users are very satisfied. I would recommend the service provided by Multi Installations and will certainly engage their services on future contracts.

- Kevin Marshall -
(Contracts Manager)
Star Contractors Ltd.